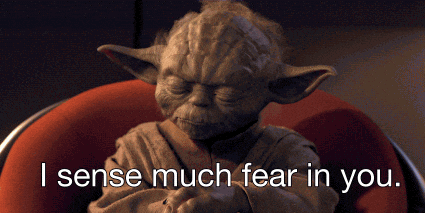 I'd like to say that there is nothing to be afraid of but we all know that the PSAT, SAT, and ACT a big deals in terms of getting into the college of our dreams and getting it paid for.
Okay, so its time to take standardized test and just the thought of it sends chills through the collective force known as high school. Well, it really ain't that bad if you know what to do, when to do it, and how to prepare!
9th - If you are in ninth grade then you should be signed up to take the PSAT 8/9 this month. It is offered at many high schools and ever more middle schools. This test is normed just for freshmen. You don't need to prep! Yep, you heard me right. You do not need to prep. This is a baseline which should tell us exactly what you know right now in the areas of reading comprehension, grammar, essay writing, and of course a little mathematics.
10th - If you are in tenth grade then you should be signed up to take the PSAT this month. Even homeschoolers can sign up at a local public high school. There may be a fee; as much as $54 but it's usually free. This test is normed for tenth graders if you sign up as a tenth grader, but it is normally normed for juniors. You don't need to prep this year either because this is just a baseline to see if you have a shot at National Merit Status next year. Of course, you can prep but if you do, then advisors like me have a harder time predicting NMS. Just relax, eat a good breakfast, don't leave any blanks on the test, and try to enjoy the opportunity to preview a test that will be a big deal next year.
11th - If you are in eleventh grade then you should be signed up to take the PSAT in hopes of either scoring high enough to be named a National Merit candidate, or you should use this test as a practice for your upcoming SAT and ACT. Junior year is a big year for testing. PSAT in October, SAT in December or January, then an ACT in April or June. Throw in an AP in May and perhaps a SAT2 Subject Test in June and you have a really big year of testing.
You will need to prep - - big time! So think about getting a tutor and working with a study buddy. Goofy name for a great concept. The brain is more attentive when you student with a friend, especially a friend you want to impress. And when the brain is attentive, it stores info better. And when it stores info well then it can retrieve it well. Are you starting to see a pattern?
12th - If you are senior then you will be applying to colleges very soon. A successful candidate will already have one good SAT or ACT but they will also want to take a last ditch version of one or both test in hopes of getting their scores up to a level that will result in merit-based scholarships. What to hear something funny? Nearly every one puts prep time into PSAT in hopes of National Merit but less than 1% will get it. Yet, less than 50% of people put serious time into ACT prep their senior year when it counts of college financial aid, but more than 80% will get it. Let that one marinate for awhile!